Where To Wonder While In Paris?
Bonjour!
Get to know the magnificent city of endless romance – Paris! As many of you know or heard, Paris attracts millions of tourists throughout the year, making it such a lively and busy city. The charming beauty and rich history that attract people from all over the world.
Start your day at the iconic avenue – Champs-Élysées. The majestic 2 km in length street can offer a wide variety of experiences, such as a gourmet – take a look at Pierre Hermé pastry creations, enjoy "window shopping" of the most exclusive boutiques or go ahead and do an actual shopping – all in one street. If you follow the avenue from the Arc de Triomphe and keep going straight, you will reach another historical monument Place de la Concorde.
Place de la Concorde is considered to be the second-largest square in France. Nevertheless, this square lived through dark historical moments; nowadays, you can see a giant 3000 years old Egyptian obelisk from Luxor gifted by the Khedive of Egypt right in the middle of this square. On the side, you can enjoy the views over Tuileries Garden, following the most incredible art gallery – Musée du Louvre.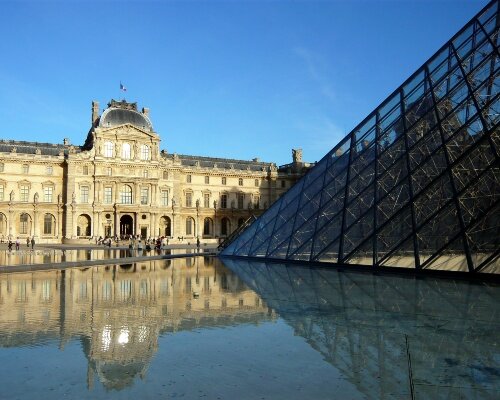 The Musée du Louvre is the largest art museum in the world, being a home for the world's most famous and limited works of the greatest artists. Everyone at least once in their life has dreamt of seeing Leonardo da Vinci's renowned art painting – Mona Lisa. Take an incredible opportunity to join a private tour with Venez Discover France; our experts will be taking you back in time on an adventure and sharing the deepest secrets of the most notable works. If you crave for more arts, why not consider Musée d'Orsay.
Take a 20-minute stroll from the Musée du Louvre, enjoying the beautiful views around you and cross the Seine river through Pont Royal, turn right and you will see the Musée d'Orsay. Featuring Van Gogh, Claude Monet, Édouard Manet, Pierre-Auguste, and Gustave Courbet in the former railway station, this museum will indulge you not only with the immersive works but also with its unique atmosphere. And if you happen to be in that area of Paris, you definitely should not miss the Musée Rodin.

Musée Rodin is only 20 minutes away from Musée d'Orsay and features mainly a well-renowned sculptor Auguste Rodin's works. Have a look at the marvelous sculptures of the "The Thinker," "The Kiss," "The Gates of Hell," and "Lovers Hands." Do not miss the excellent opportunity to have an experienced art & historical expert that will guide and assist you all the time during all three Art Museum tours (The Louvre, Musée d'Orsay, and Musée Rodin).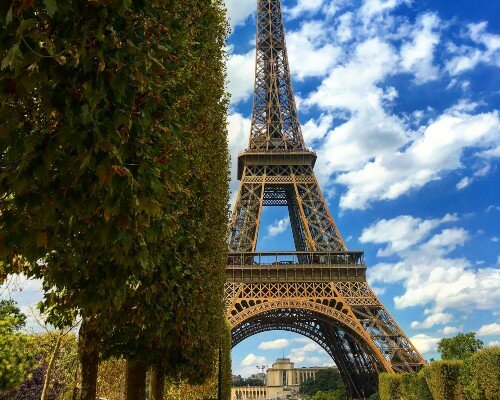 Finish your lovely day by the Eiffel Tower; it is a walkable distance of 30 minutes. During this stroll, you will admire the Hotel des Invalides. The colossal building was founded by the Kind Louis XIV to shelter 7000 aged or invalid veterans. While bypassing the Hotel des Invalides, you will arrive at Champs de Mars – a large public green space in Eiffel Tower. Do not miss out on the mesmerizing sparkling show of 5 minutes, which starts every night from sunset until 1 AM at the beginning of every hour. At 1 AM, expect the special hypnotic lighting to last an exceptional 10 minutes.
Discover those Paris highlights mentioned with some of the best Paris walking tours below:
If you would want your very own customized tour based on this article, feel free to contact us; we will be more than happy to assist!
Au revoir mes amies et à bientôt!